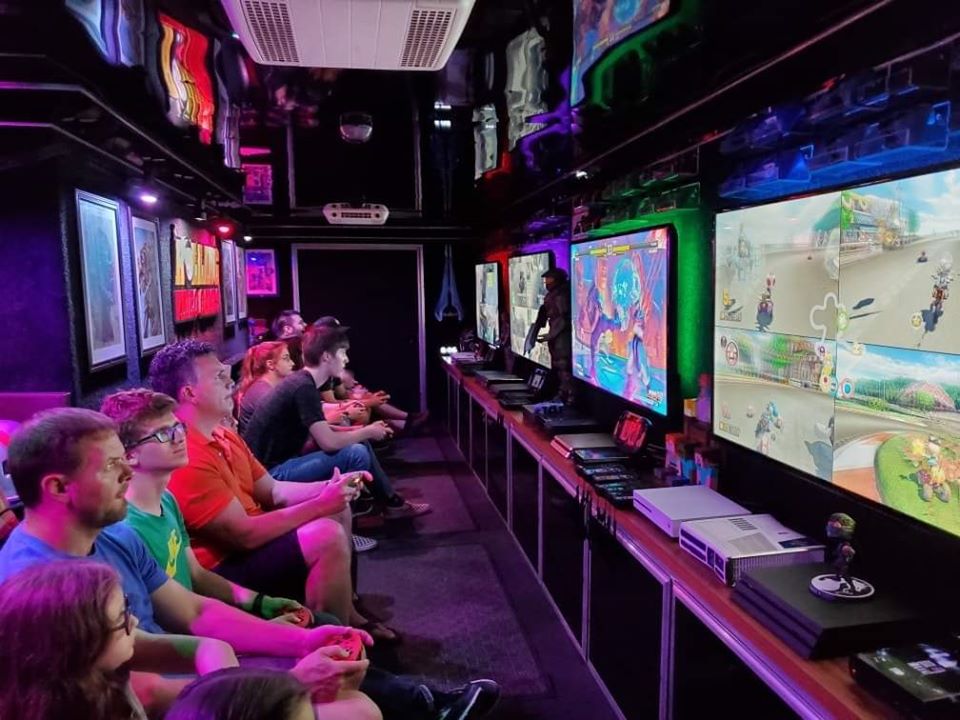 Imagine this, for your next event, a game truck trailer with FOUR widescreen high-def TVs covering the walls in front surrounded by our custom gaming themed decor. We have the ability to play up to 24 players at one time (16-18 inside the trailer)
 Our game systems include: PlayStation 4, Xbox, Nintendo Switch, Xbox 360, Wii U, Playstation 5, Xbox series X and a couple of "old school" systems for those that remember the 2 button controller. Our  "Game Coach"  is at your beckon call to help anyone who needs it.  Don't have a huge group? That's ok, there are single-player games as well making  it the ultimate party for a group to have fun together at birthday parties, events, festivals and more!  
We also offer such entertainment as Inflatables and Rolling Video Games.