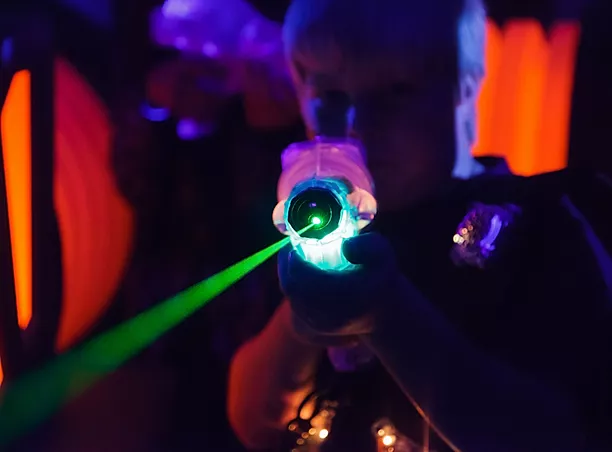 Have you experienced the heart-pounding, live-action gaming of Michigan's best battlefield sports? Kombat Tag offers players a unique adventure into their favorite first-person video games. If you love playing games on Xbox or Playstation, you have to try Kombat Tag's unique mission-based live gaming. Play our tacticlal laser tag or arrow tag, outdoors or indoors, with a big group or just a handful of friends.
Our outdoor laser tag equipment is proudly built in the US and boasts industry leading features. Kombat Tag is a perfect solution for birthday parties, small office parties, family reunions, or bachelor parties. Both of the mobile outdoor Tags are gaining popularity as the combat-style gaming in Michigan. Based just north of the greater-Lansing area, we are proud to be serving all of Michigan since 2007.
​No matter which you choose, you'll win by bringing family and friends together in active play.
When it comes to tag…we're it!
We also offer such entertainment as Inflatables and Rolling Video Games.